Tasees is proud to have reached out to thousands of students, aspiring entrepreneurs, and professionals to aid in the growth of the small and medium enterprises in Oman. Our programs have helped a number of bright minds start their own business, as well as new startups and rising businesses accelerate their growth. Here are a few of our success stories that we take immense pride in.
Another feather in our cap is Majaz Designs, a successful and growing startup that came out of our Pre-incubation Program. It is a specialized architectural and interior design consultancy company that offers its clients customized solutions for every space. Their speciality lies in optimizing the space to make the best use of every inch, for even the smallest properties, and creating fascinating designs that are sure to turn heads.
Snacks 'N' More is a chain of Omani Fusion Restaurants. Based in Salalah, this business serves a wide variety of lip-smacking delicacies crafted by blending the unique flavours from around the world to create gastronomical treats for its patrons. They are extremely sought after and presently they boast of three running outlets, which are located in Al Saada, Oasis Mall and Awqad. With our continued help, we only hope that they will open more branches and take their cuisine to an international scale soon.
Natural Frankincense Products
Following his graduation from Dhofar University, Mr. Shanfari joined his family business of wholesale and retail sale of pure frankincense resin. In order to take this business to the next level, he came to Tasees. With us by his side, he expanded the family business by diversifying and venturing into the production and sale of frankincense essential oil, frankincense hydrosols or floral waters and natural frankincense soaps.
Power Pack Solutions is a joint initiative of PDO and TRA. Established in 2019, the company started its journey under our guidance. Right from its idea validation under our Pre-incubation Program, this business has grown with our expert care and support. Even today, they are incubated at Tasees, experiencing monumental growth with each day.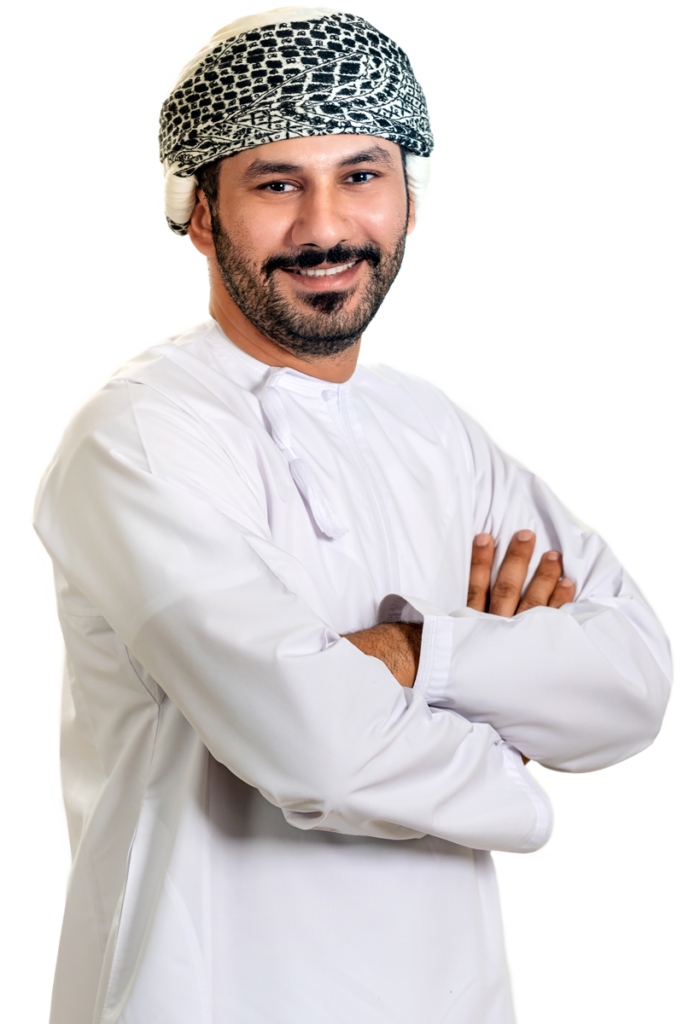 Moeen is a first-of-its-kind company offering innovative digital solutions that has transformed the healthcare sector in Oman. Approved by the Ministry of Health (MOH), they have made use of the latest technology in the market to create a unified common platform for medical professionals, to give patients access to video consultations. Moeen offers a graphical and user-friendly interface so that even not so technologically advanced persons can access medical help. Their highly secure data storage space at the backend for the healthcare providers ensures that every bit of healthcare record is strictly confidential. They have made affordable quality medical services accessible for everyone, across the country, irrespective of their location.
Owned by an ambitious and talented woman, Al Joory Incense Factory is a one-of-a-kind business that specializes in manufacturing and selling the finest incense, oud, traditional perfumes, frankincense and frankincense products, aromatic bath and body care products, as well as traditional  handmade Omani Makhmaria. Every product is natural, top quality and free from harmful chemicals. The brand has diversified and grown under our program and now boasts of an exclusive showroom at Al Araimi Complex. Their products are also displayed for sale at the WH Smith outlet in the new Muscat International Airport as well as exported across GCC.
Having always been passionate about fashion, Ms Lawati wanted to launch a business that would give wings to her amazing ideas. Even when a lot of people were sceptical, we, at Tasees, did not doubt her business idea or capabilities for a second. With our guidance, she has now turned her passion into her profession with a full-fledged fusion fashion brand, 7ala_Dresses. Primarily catering to women and kids' fashion, her brand is highly sought after in Oman.
With a master's degree in Biotechnology from SQU and a higher education from Italy, Ms Harthy wanted to combine her love for traditional skincare, and knowledge of modern technology to transform the skin and body care industry in Oman. Thus, she came to Tasees with her brilliant idea. Her brainchild, Bubble Soaps is a unique brand, crafting organic body and skincare products such as authentic Omani soaps, bath salts, perfumes, face and body products. These are handcrafted using the best quality natural raw materials and the purest cold-pressed oils. With support from our end, she not only has her exclusive sprawling boutique in Al Araimi Boulevard showcasing her products but also exports them to the international market.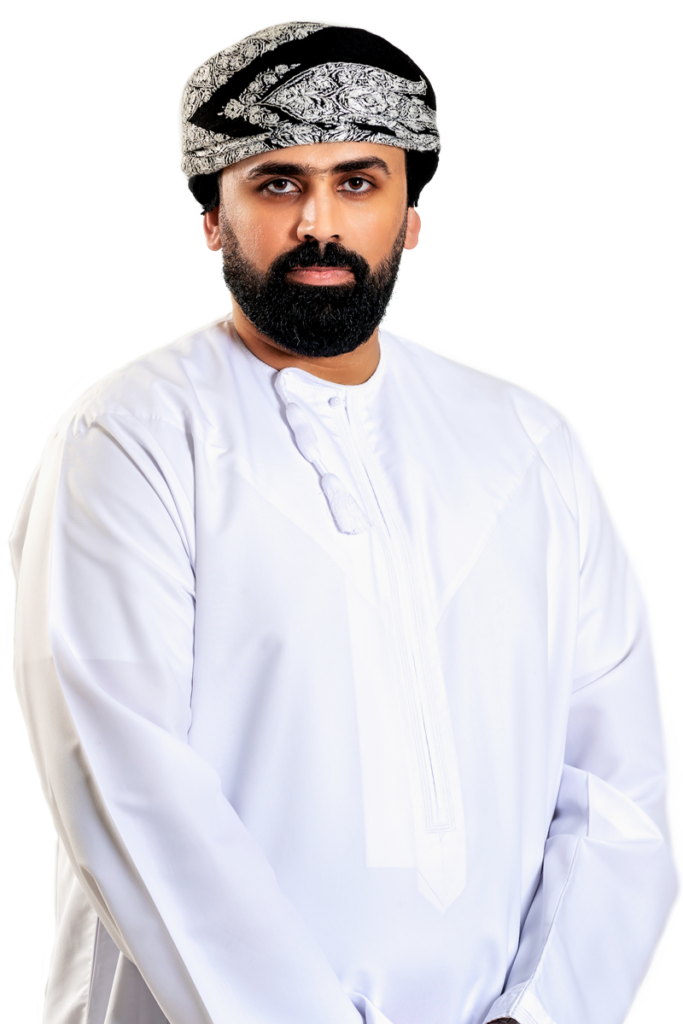 NK Trading and Contracting
The dynamic young entrepreneur, Mr Kindi, came from a humble background, but he had the biggest dreams to propel him into starting his own business. NK Trading and Contracting started small, but now with the help of Tasees and our programs, it is an extremely successful enterprise, providing excellent employment opportunities to about 20 people. It is a diverse company offering a comprehensive range of services, ranging from movers and packers, general maintenance to general cleaning and pest control.
A shining star in the food and beverage industry of Oman, Sayd Oman is a modern company that boasts of state-of-the-art factories that cater to hygienic processing, packing and export of fresh, frozen and dry fish with capacity in multiple product lines. They are instrumental in giving the world a taste of Oman's traditional fish, and in turn, contributing to the economic growth of the country. With the help of our programs, they have improved their management and production, taking the business to an international scale, resulting in their rapid growth and expansion curve.
Owned by Mr Hadhrami, Modern Shades is a specialized manufacturer and supplier of all types of shades, pergolas and aluminium, iron and steelworks. Our programs have helped the business streamline its processes for better management of funds and resources, to reach out to more clients and network better. The company has been serving as a dedicated shades and tents solutions provider, engaged in its production, insulation and distribution since 2018, and with our help they have expanded their business scope, growing steadily. With their top-notch high-quality products and services, they offer a modern and creative design experience for every customer.
Majid Mohammed Abdullah
Al-Qartoobi
Abraham Medicals is a startup medical supplies company founded and managed by Mr Al-Qartoobi, with the help of Tasees business solutions programs. They offer a wide range of medical equipment for every budget that patients can choose from. They have made themselves a name in the medical community with their key role in the supply and sales of medical consumables, medical equipment, customized sensory rooms and more.
Ghassan Integrated Projects
An upcoming Training and Management Consultancy started by three dynamic, highly qualified professionals, Ghassan Integrated Projects is committed to building skills and leadership capabilities in the youth of Oman, to contribute to the country's workforce and place Oman higher on the global economic scale. This is an incredibly positive and necessary endeavour for the socio-economic development of the nation, and Tasees is committed to creating the best opportunities to help the brand grow.
A 'Saeed for Trading and Investment
Mr Kalaisi is a huge animal lover and firm believer that our four-legged companions deserve better quality nutrition and life. With this vision, he started A 'Saeed for Trading and Investment – a start-up that works in the field of manufacture of animal feed. He takes great care in formulating species-appropriate formulas for his feed for cattle, camel, sheep and goats, which are manufactured using completely natural and high-quality agricultural products, and they go through strict quality controls to ensure the best nutrition. Based in Samail, his produce is in great demand and is distributed across farms and animal husbandry setups in Oman.